Cyclo-Index Engineering – Optimal Solutions for Automation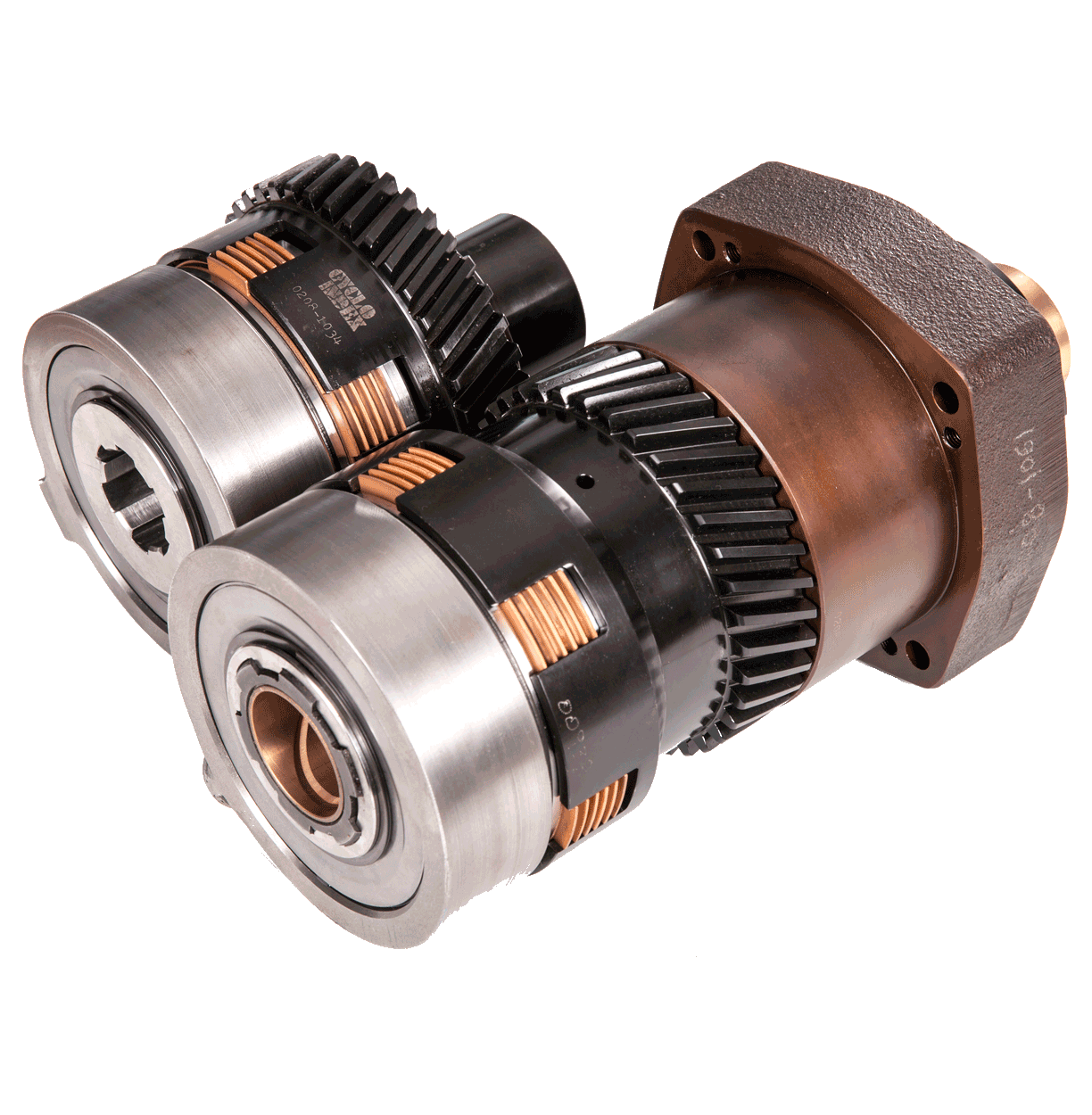 ENGINEERING
Customer-driven research and development has been a key to the success of Cyclo-Index. For more than three decades, we have built quality index drives with exceptional reliability and performance. Our team of engineers continues to develop new indexing concepts and products to ensure we can offer optimal solutions for automation. Cyclo-Index customers benefit from our knowledge, expertise, and experience, regardless of the size and scope of their project. From standard motions and packages to custom designs and machinery, we have the capability to meet your indexing requirements.
Rotation
All Cyclo-Index Basic Motion units can be operated in either direction of rotation. The direction of rotation of the output shaft is opposite the direction of rotation of the input shaft for standard units and tandem units. For compound units and geared units the direction of rotation is the same for the output and input shafts.
Coupling & Sprocket
For direct drive operation a torsionally rigid coupling should be used on the input and output shafts of the Cyclo-Index. Flexible-type couplings are not recommended. For indirect drive, a taper or split-type bushing should be used whenever possible in driving and driven sprockets, gears, and cams.
Overhung Loads
Driving and driven elements, such as sheaves, sprockets, or cranks mounted on the input and output shafts, must be kept within reasonable limits to avoid excessive overhung loads on bearing supports in the unit. In those cases where overhung load is a concern, contact our engineering department for details. If a sprocket and chain drive is used, be sure the chain is tight, but not overly tight to cause overload from excessive tension.
Lubrication
Basic Drive units are properly filled with 600 WD (S.A.E. 140) oil prior to shipment. Relubrication is seldom, if ever, required. After the unit has been in operation, the oil seals should be inspected periodically for signs of oil leakage. Dial Table Drive Units are properly filled with SHC 634 synthetic oil prior to shipment. It is recommended that the oil in those drives be changed every 2500 hours of operation or every six months. Refer to the Lubrication Instruction Card shipped with the drive for more information.
Operating Speed
The maximum permissible operating speed is limited by the inertia (WK2) of the driven equipment. The combination of inertia and speed must result in a torque value not exceeding the output torque rating of the Cyclo-Index motion selected.
Torque Capacity
The torque at any speed should not exceed the output torque rating of the Cyclo-Index mechanism as listed in the Basic Index Drives.
Shaft Options
Cyclo-Index units can be supplied with the following options:
For basic drives, input and output shafts located on the same side of the housing – no extra charge for non-stock orders prior to manufacturing, but must be specified at time of order.
Special shafts – non-standard lengths, double extended – special mounting holes available on special order, consult engineering for details.
Motions Available
Our Basic Index Drives lists the indexing motions that are available for basic Cyclo-Index models. The chart shows the motions obtained for the input and output shafts, and lists the velocity, acceleration, and input torque factors for those models. The data listed for each model applies to all housing series for that model.